Back to school time is quickly approaching, and I've been searching Pinterest for some fun things to do during the first week of school. The first few days are always a little weird until we get into the routine of a regular schedule. These are some of my favorite activities that I've found so far and plan to try when school starts. Some we used last year and will be doing again, some are new ones to try.
Back to School Emoji Activity – Last year's class really enjoyed these decoding sheets, and of course emoji-themed things are always a big hit! This would make a nice, quick activity for getting settled first thing in the morning.
Back to School Class Puzzle Mural – I have been wanting to try a class puzzle, and the first week of school would be a great time to do it. The kids would really have time to get creative and it gets some art work on the wall right away.
Find a Friend Bingo – Back to School Ice Breaker – I love these! We did something similar last year and every single person participated and interacted with students they had never met.
Who's in Your Circles – Getting to Know You Game – We actually used this one a couple of times throughout the year last year, and the kids really enjoyed it. Those who don't spell so well yet just drew a picture in the center. A bonus is it gets everybody out of their seats and moving around for a couple of minutes.
Morning Work for the First Weeks of School – Interest Inventory – I used something like this last year, and it's a great way to learn some helpful things about each kid right away. They could even share some of their answers with the class and find people who have things in common.
Pipe Cleaner Challenge – I love this idea, and I think a lot of our kids who love to build would really come up with some cool stuff. This would probably be fun to do at any time during the year, and maybe switch out the materials each time and see what happens!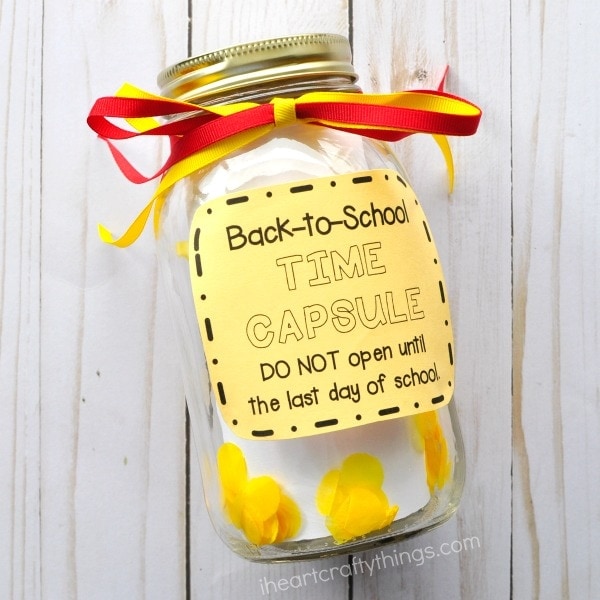 Back to School Time Capsule – I actually tried to do something like this last year, but I could not remember where I put the papers by the end of the year! Putting them in a cute jar and setting it somewhere obvious seems like a much better plan.
Please follow and like us: